Aarhus is the second largest city in Denmark and a vibrant place to visit for arts and trends. Aros is just a small taste of that.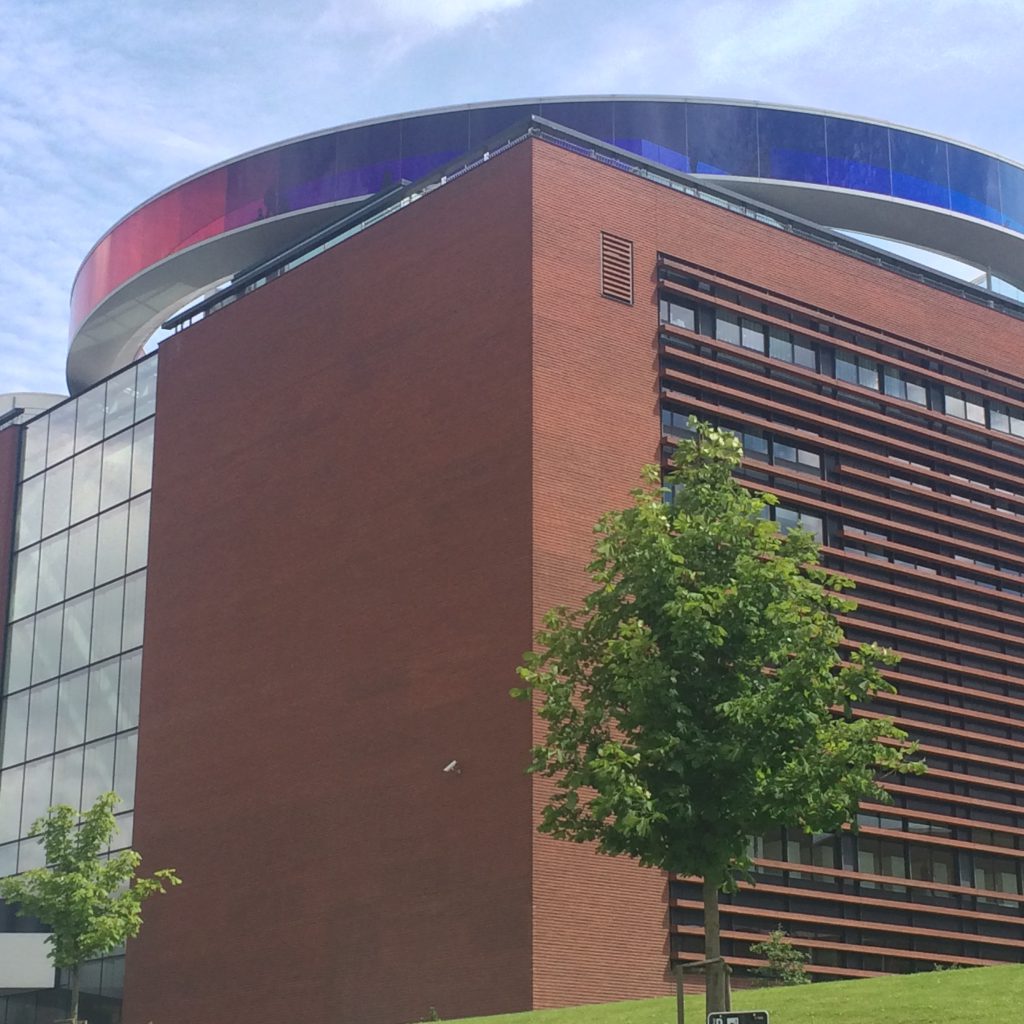 There's no way to dispute that Danish museums are just amazing. They combine world-class exhibitions with beautiful museography and astonishing architecture. In all, it's always a good experience to visit a Danish museum.  Aros is the art museum in Aarhus (Aros is the old name of Aarhus) and it's full of surprises.
Let's start with the building. The 7 storey complex is designed based on Dante Aligheri's Divine Comedy, where Dante starts exploring hell in the lower levels and progressively climbs up to the heaven. I love when buildings tell stories like this, because they give you a base on which to visit them, and read them like books. Aros has 7 levels connected with ramps and staircases that will take you to the next level in no time. And it's interesting to see what you read when you start from the bottom, but of course you're very much free to explore in whichever order you want.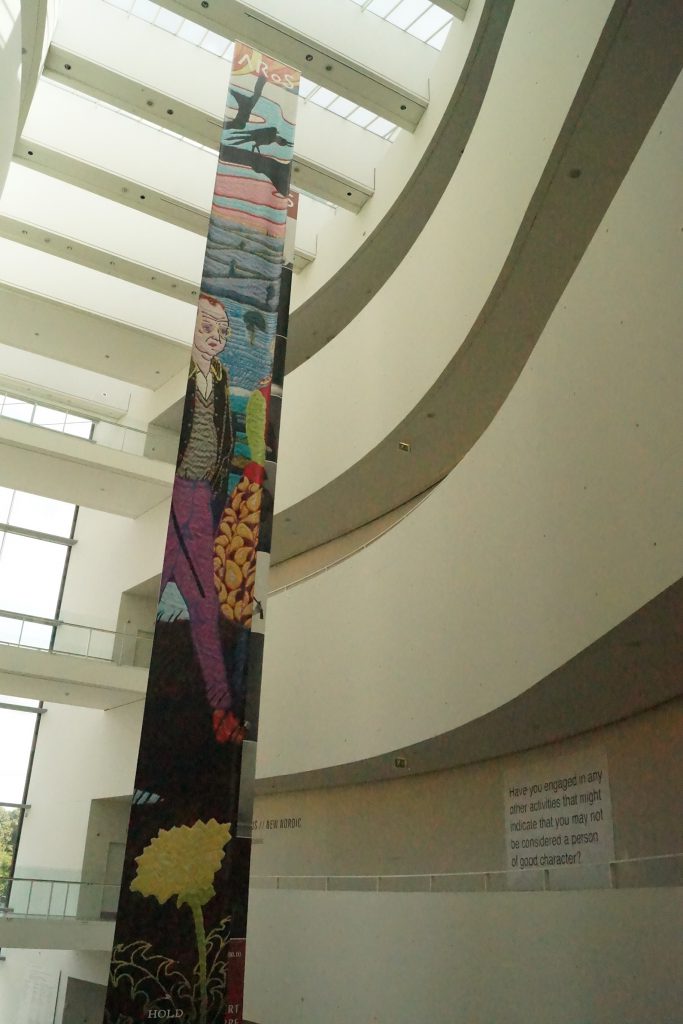 There were pretty interesting stuff happening at the museum by the time I visited it in the summer, like the exhibitions on Grayson Perry and Robert Mapplethorpe (which I enjoyed a lot since I'm a huge fan of his work).  What made them so enjoyable was the clever way in which these exhibitions were curated and designed, to be very didactic to the public and to co-relate different concepts in art history that influence the particular work of the exhibiting artist. I also feel that is such a good strategy when part of the exhibition allows you to play or try different things related to the presented objects, so in turn you become also a subject of the art itself. Sadly these two are not there anymore! 🙁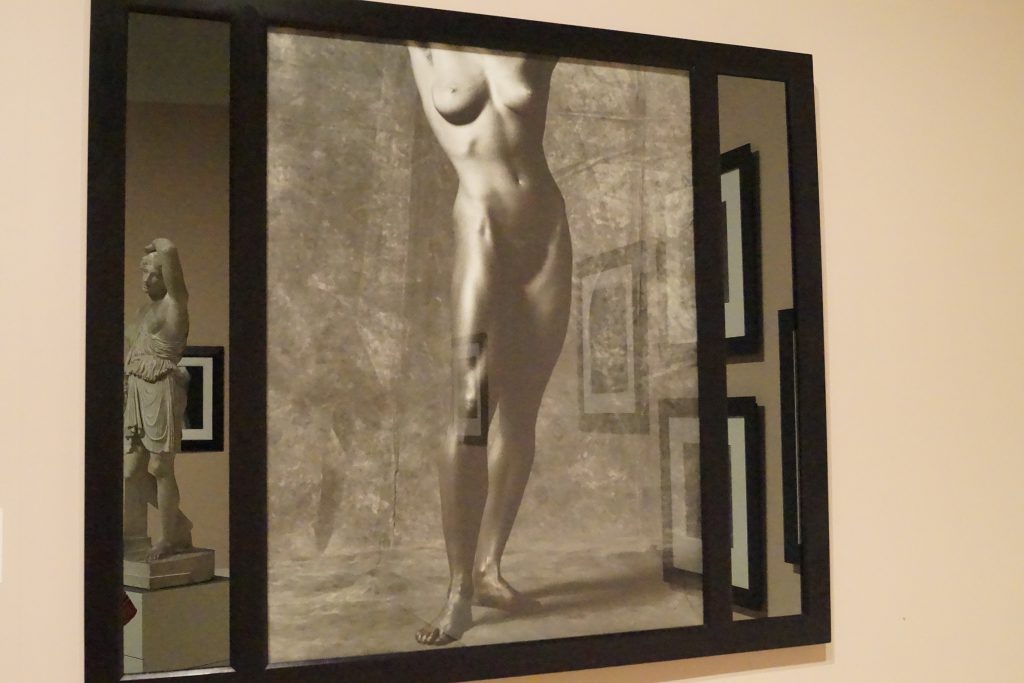 However, you can still see The 9 spaces, an exhibition of installations, which present different views on space, sound and image to create ambients, by 9 contemporary artists. Or go to the section calendar in Aros' website because for sure you'll find something incredible to see.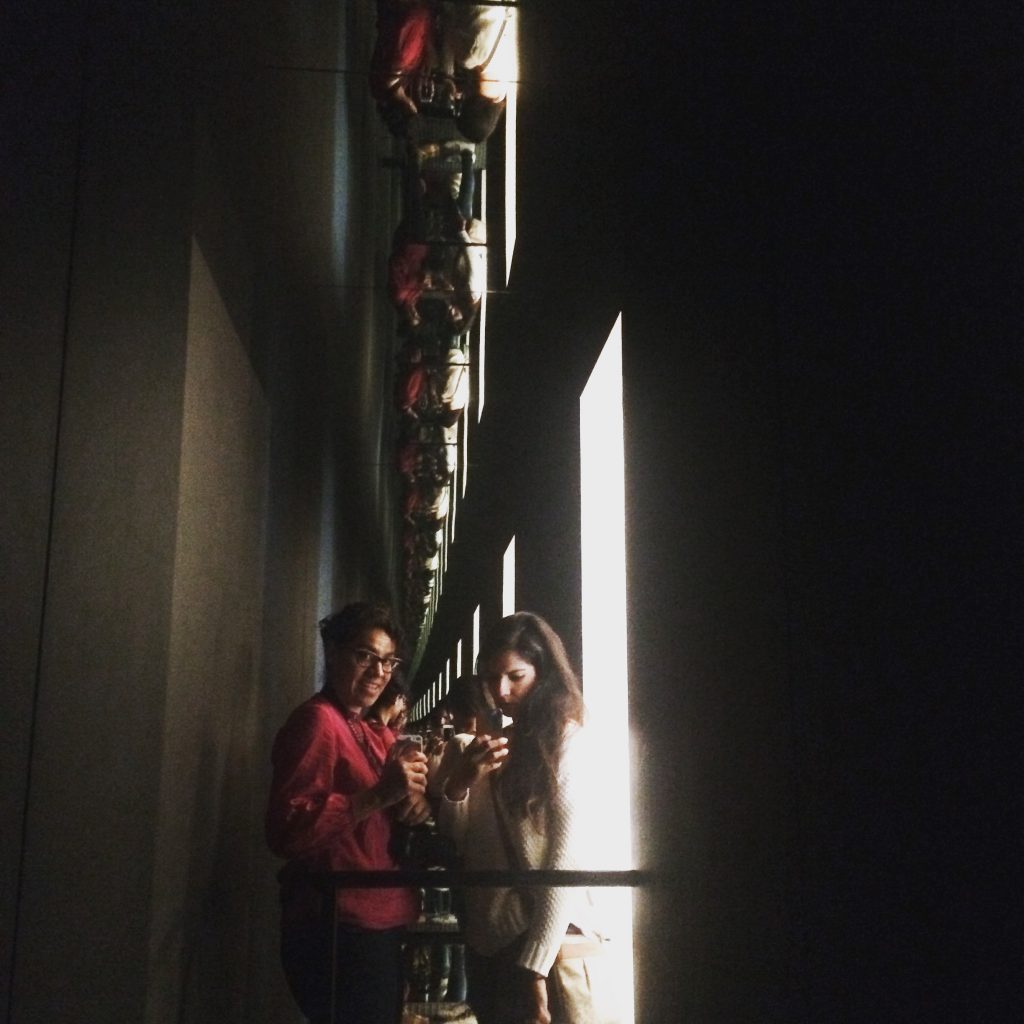 In the permanent collection, you'll probably identify the huge sculpute Boy by Ron Mueck, but there is a lot more to see. The museum hosts a collection covering modernism in Denmark from the late 19th century to the present, including so many interesting pieces by international artists.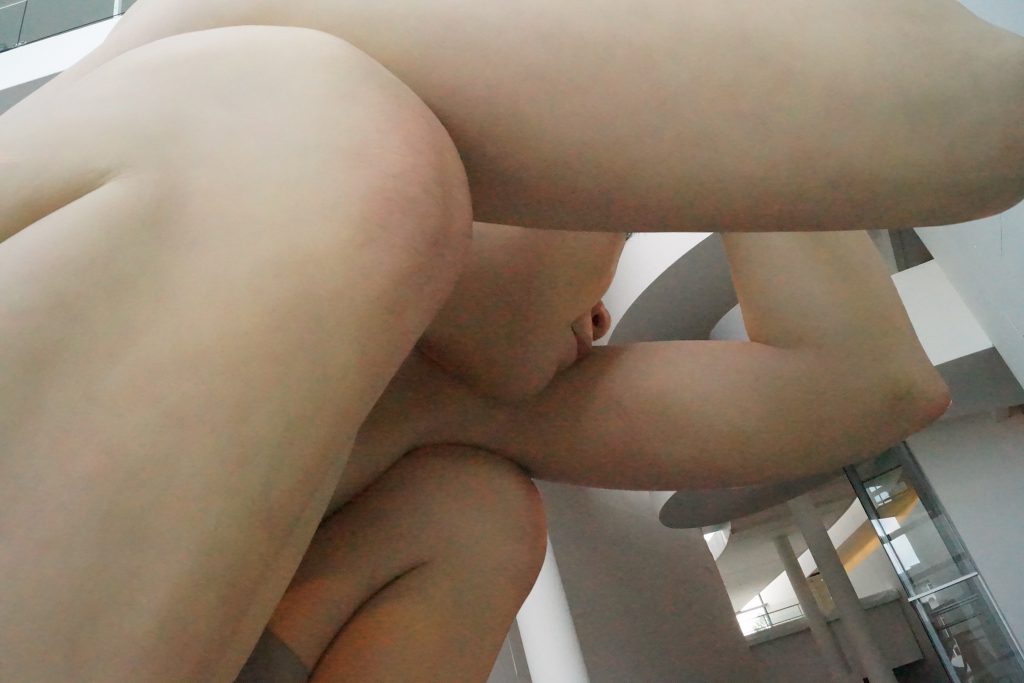 And as you climb up and the ambient of the galleries becomes lighter and more brightful, you could expect heaven on the top and that's exactly what you'll find.
Your Rainbow Panorama is the coloured glass terrace that crowns Aros, designed by Danish-Icelandic architect Olafur Eliasson. It's 360° of pure color and light, and if you have little time to visit the museum, you should probably skip a gallery or two and just go directly up there to experiment color through all your senses. Probably I won't need to tell a lot more, and honestly, the pictures don't even make justice to the experience of walking back and forward from magenta to green or from yellow to deep indigo.

As many Danish museums, Aros is children friendly with zones and activities designed for the young ones, that you can check on their website in advace. Even better, there is an extended schedule for working adults, so on Wednesdays you can be in the museum for longer time as they close at 22:00! The museum café has excellent food and basically you can hang out in there for hours.
Visit Aros Aarhus Art Museum!  Aros Allé 2, Aarhus, Denmark
Hey! If you're a contemporary art lover, don't miss my next posts on Arken and Lousiana!