One of my first and forever favorite artists is, undoubtedly, Remedios Varo. Since a teenager, I've been fascinated by her world of dreams and magic, and definitely inspired me to draw and paint myself. Now, the most complete collection of her works is beautifully curated and exhibited at Museo de Arte Moderno, in Mexico City.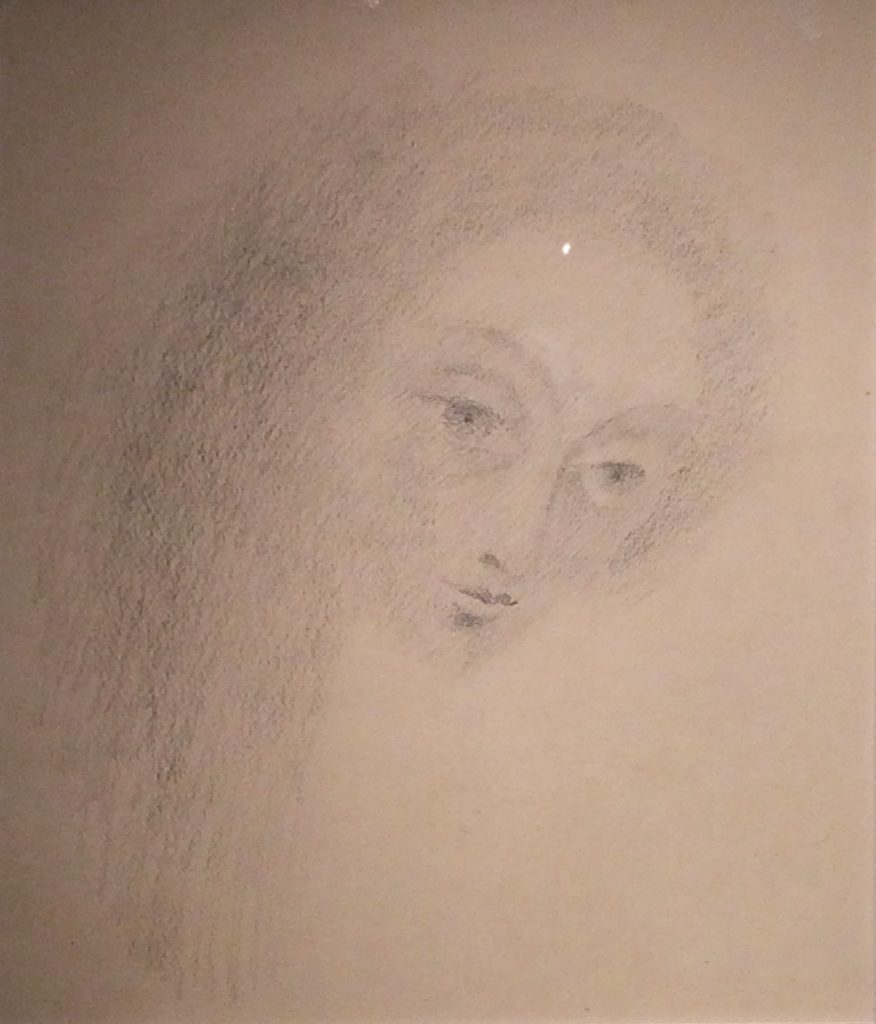 Remedios Varo was a Spanish painter that came to Mexico exiled from the civil war. Although she was trained in arts in Spain and was also very much in contact with the surrealistic circle of artists in Paris, it was in Mexico where she developed her own unique style and flourished as a renowned artist.
With a very precise hand, she played with mysterious characters,  places and situations. She had a deep interest in esoterism, dreams and alchemy, and in all of her paintings you can only guess what part of her difficult life she is trying to depict in a deeper manner, through puzzling ambients and lights, levitating objects, mimetizing animals and magical artifacts.
She almost never portrayed real people. There is only one drawing of a self portrait, and the rest of the characters come all from her imagination. One of my favorite paintings is the Vagabond. He, like many other characters in her paintings, is an enigmatic figure full of symbols. You can try to guess what's the story behind this person, why would he wander the world, why he "chose" those objects he has, where is he going to.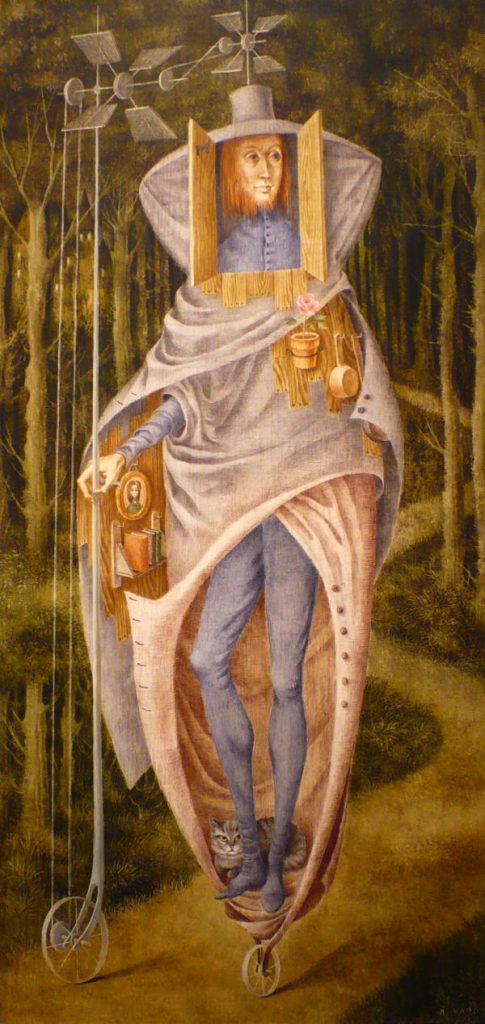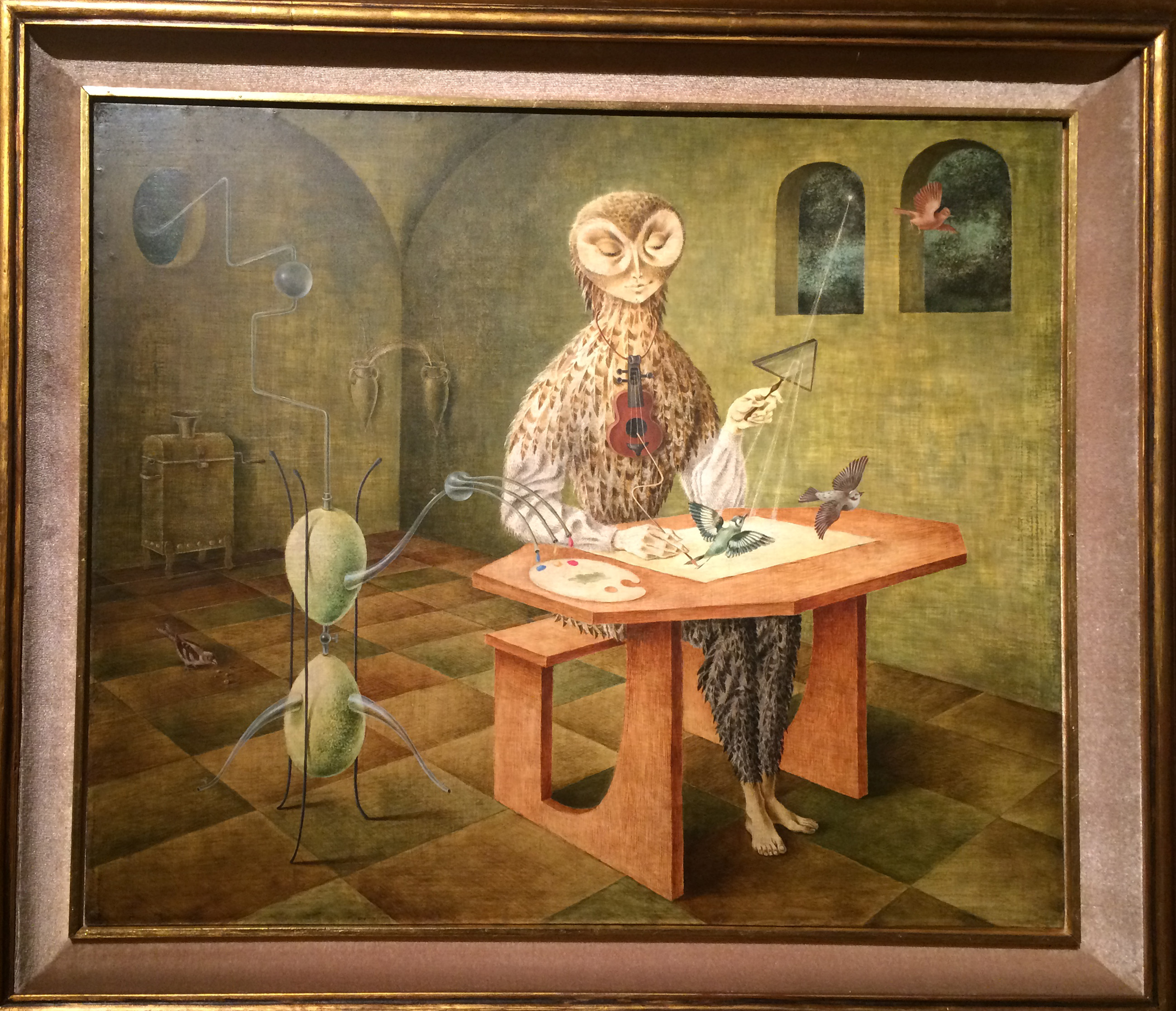 Like the Vagabond, other characters in Remedios' paintings are more allegories of human situations and emotions, rather than persons, like the Bird woman in The Creation of the Birds. In many of her paintings, she got inspired by things that happened in real life but she gives them a whole new perspective, through adding mystical properties to the place, character, ambient or all of them.
The most relevant fact about this exhibition, is that it is the largest collection of this painter in a single museum. Some of her iconic paintings are elsewhere in the world, however this collection includes 39 paintings, sketches, notebooks and poems written by herself, and a lot of newspaper pieces that count the legal process to make the collection stay in Mexico city, which was achieved barely in 2004, many years after she died. The collection belongs now to the Museum and it will be exhibited in its wholeness until february 2017, after that, some of the pieces might itinerate to other museums.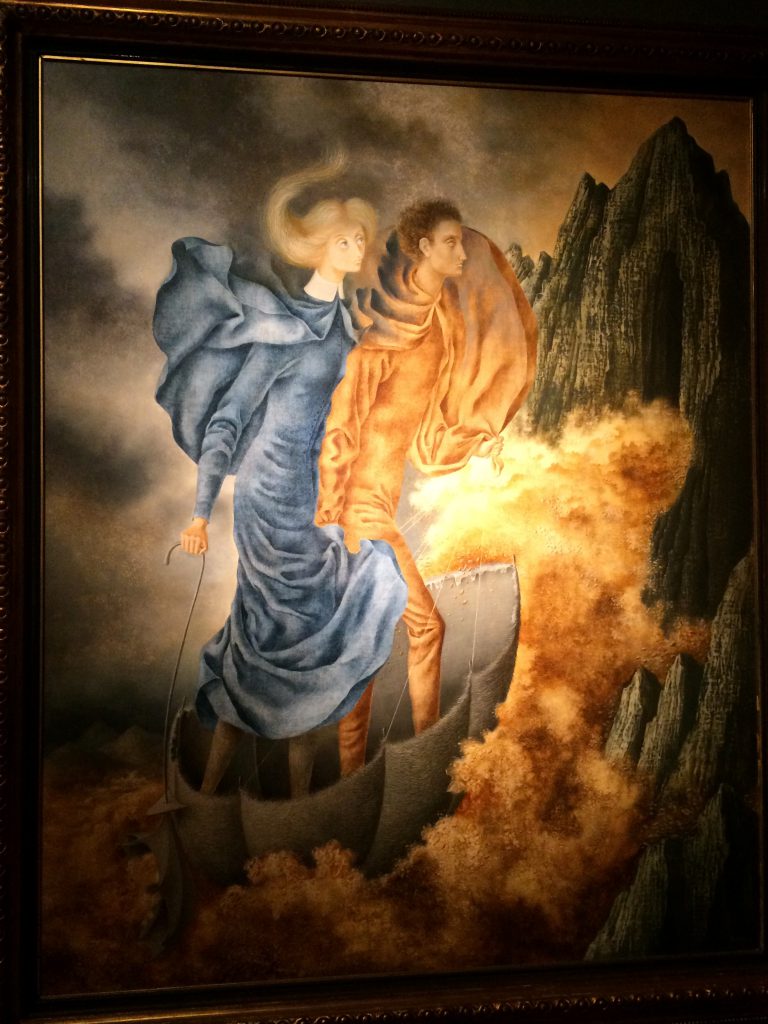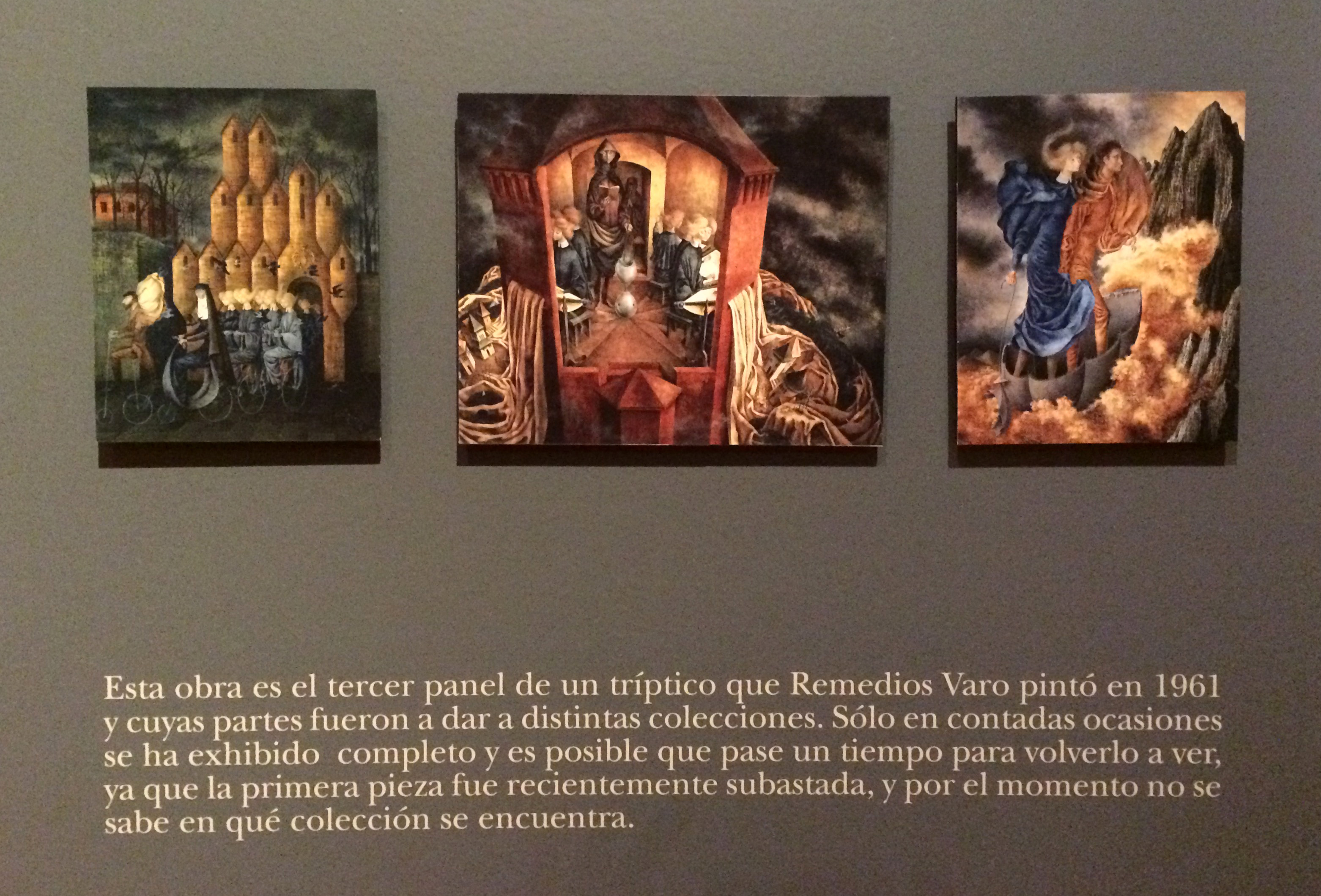 The museography is dramatic and elegant, and matches the mysterious aura of the paintings. After seeing some of the most emblematic paintings with some of her own notes about them, the visitor can continue and follow a timeline with sketches, photos and anecdotes about Varo's life. Some curiosities are like easter eggs for fans like me, for example, that she used a different signature for paintings made by request with commercial purposes like this one made for the pharmaceutical company Bayer.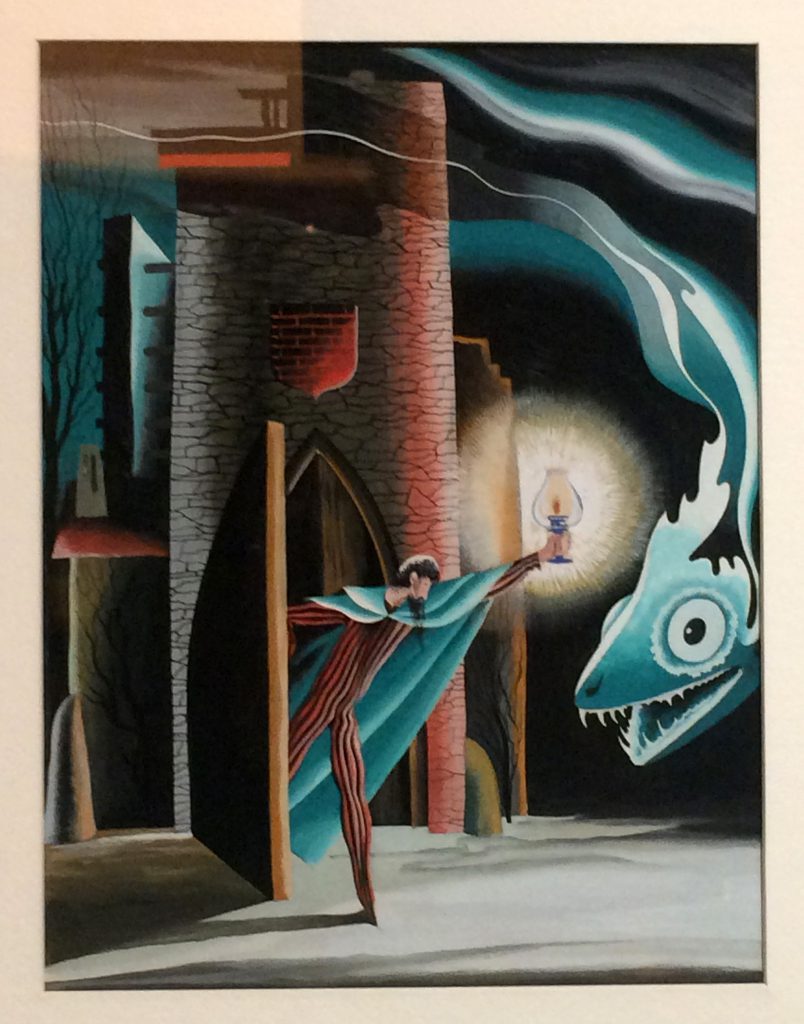 So if you like figurative styles, that make you fly to imaginary worlds, this exhibition is really for you. I could fill up this post with photos, but the best is that you can go directly to the museum and see these images in their original formats, to appreciate all the small details that make them into masterpieces.
The Museo de Arte Moderno in Mexico city is an institution with a strong tradition of showing Mexican and Latinamerican artists that have shaped the imagery of art on that side of the world. Other exhibitions you can see there are 20 mujeres y Elena Garro and Don S. Shoemaker. This is a public museum, and for a very accessible fee, you can see all the exhibitions and the Sculpture garden. It's very central in Mexico city, and if you feel like having a day or two of museums in the city, it's just enough to go across Reforma Avenue to visit also Tamayo's museum and the monumental Anthropology Museum. To the side of the Chapultepec forest, you can also climb up the hill to visit the Chapultepec Castle, now made into a history museum. (But trust me, you'll need plenty of time to see all of them, count three days!). It has parking spaces and from there you can move by foot to the other places.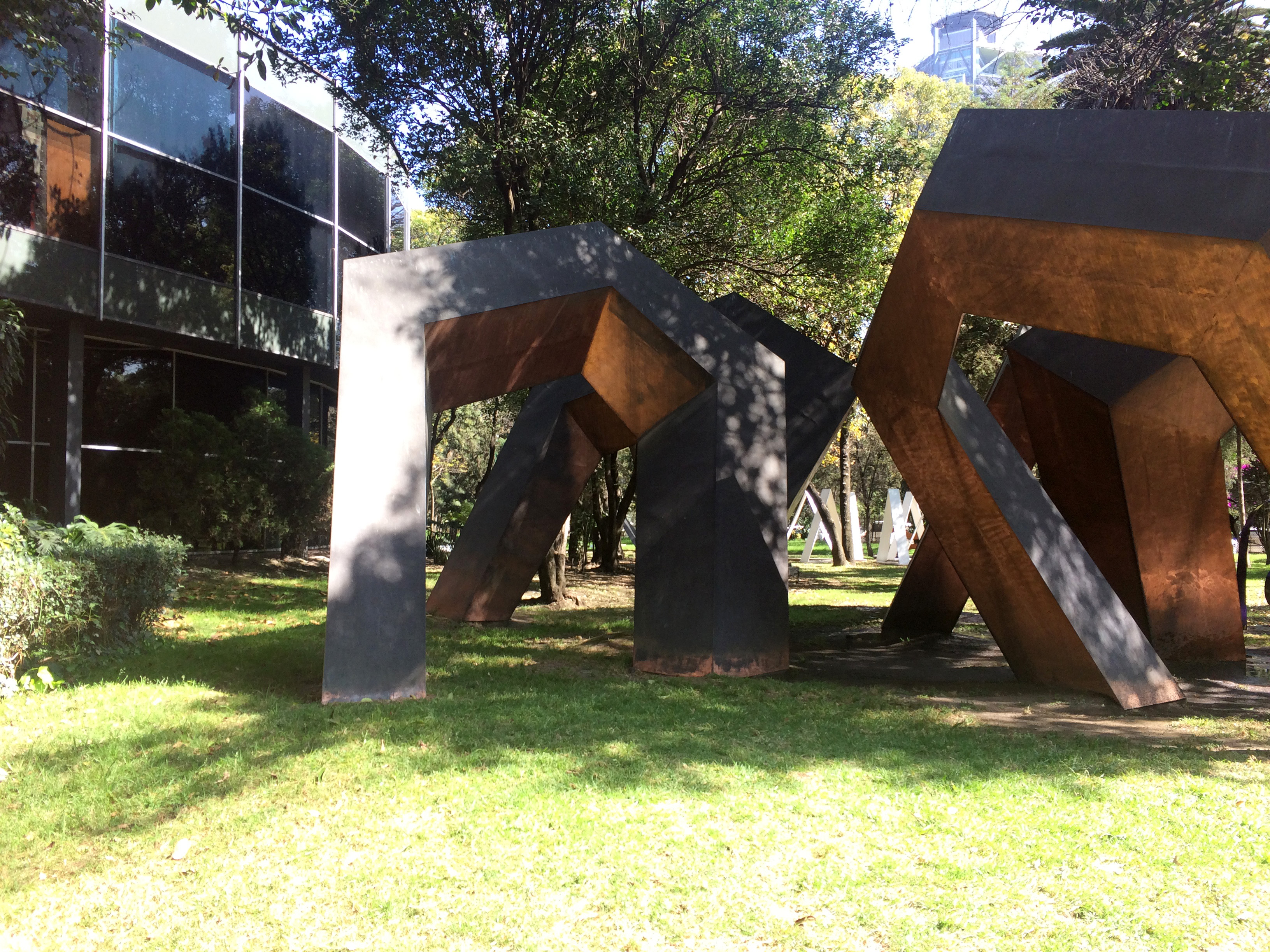 Paseo de la Reforma y Gandhi, Bosque de Chapultepec, Mexico city.
If you love modern art, you'd love to read about Louisiana and Arken, in Denmark!