Not only the principal museum, but the whole town -especially the central area- has very special ambient, to remember Hans Christian Andersen.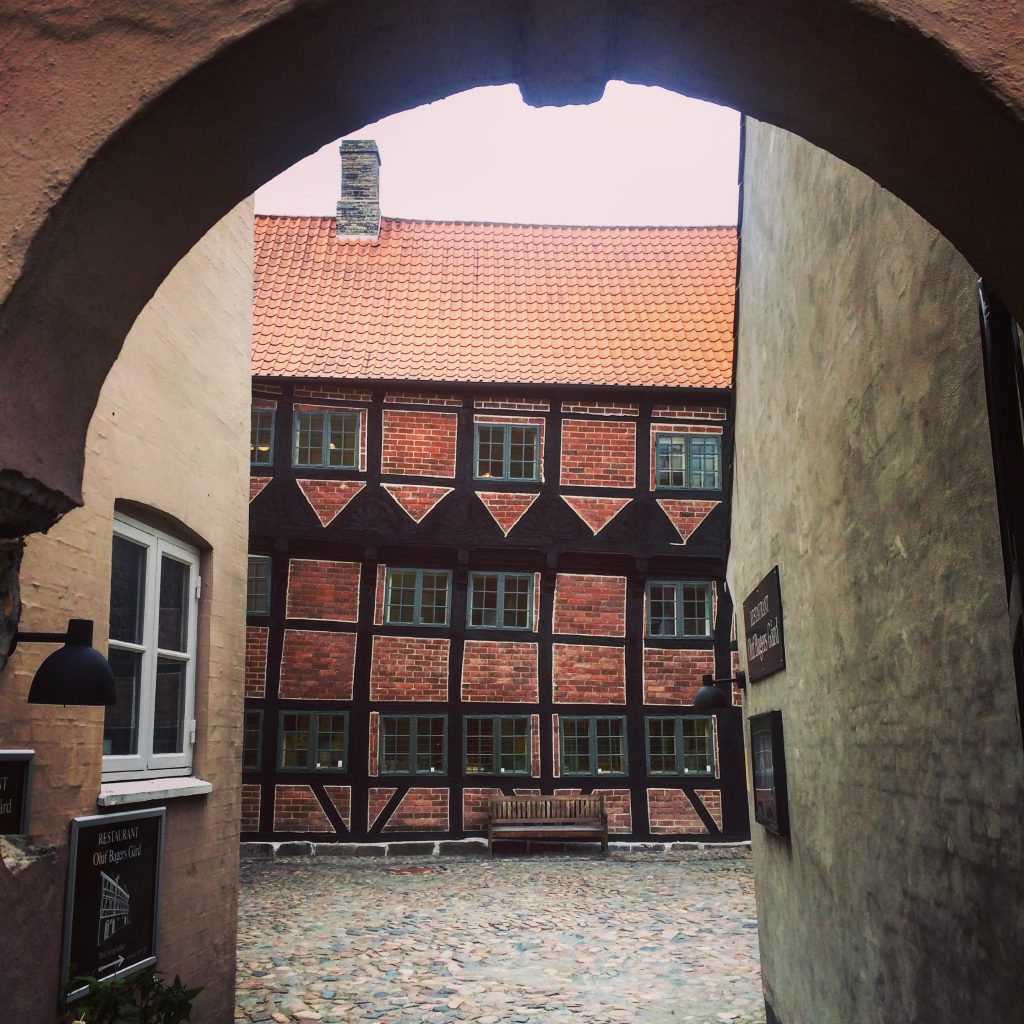 Denmark's most beloved author, Hans Christian Andersen, was born in Odense and lived here for some years of his youth. Many say that it was here that he discovered his talents, both in performing arts and writing, and would do anything in his hands to educate himself and pursue his dreams, later on in Copenhagen and even abroad.
The museum of the House of H.C. Andersen is a place you must visit if you want to understand the personal history of Andersen better, and specially his many other talents that often are ignored, shadowed by his fame as a storyteller.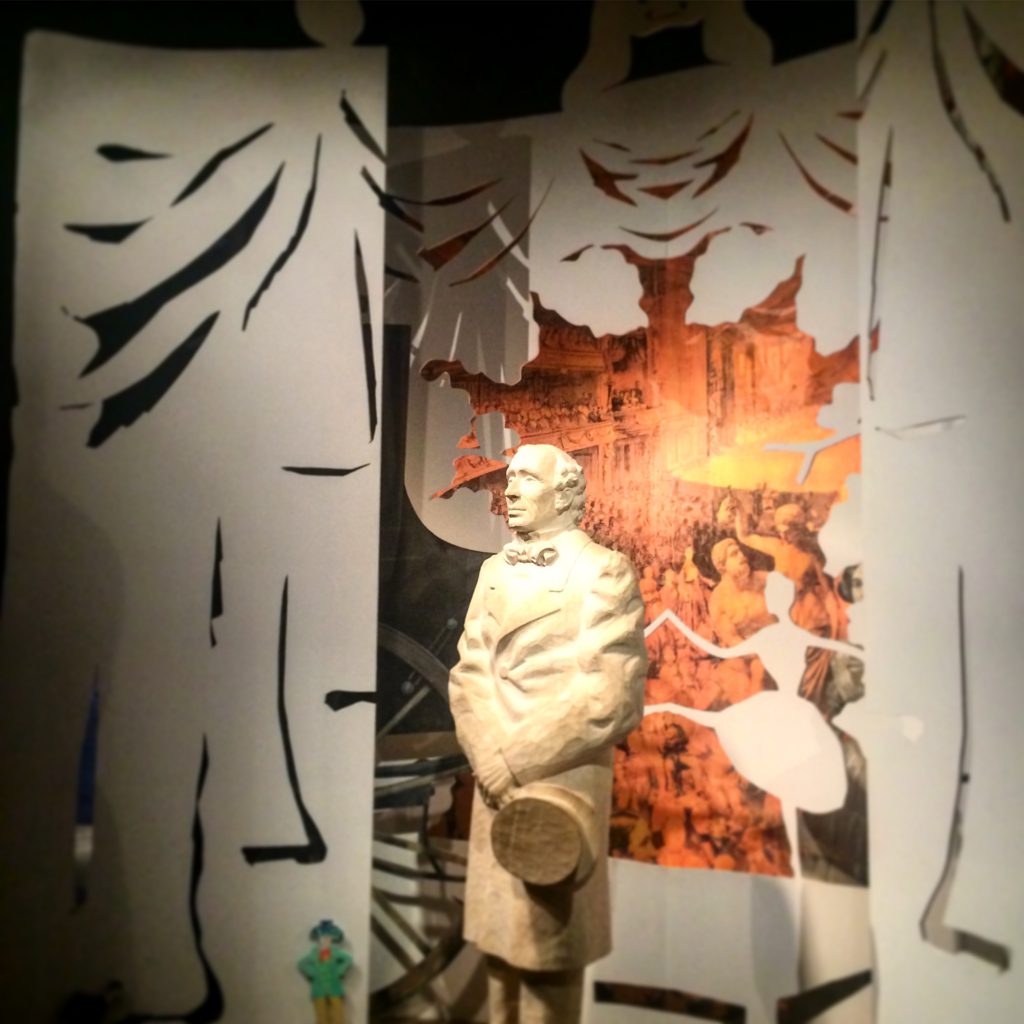 The place itself is like taken out of a fairytale: what outside has kept as the traditional facade of an old danish cottage, inside becomes an open box of delights with exciting museography and a very complete collection of Andersen's works and belongings.
You'll be surprised to know facts about his life: like for example, that he received many acknowledgments from kings and presidents from all over the world -even from Emperor Maximilian, from Mexico- that one of his hidden talents was cutting paper, making collages that he would give away to his near friends, and that could have been very much in the line of the fauvists and dadaists almost a century after, or that he started acting and writing as a dramaturg and novelist, and it was very late in his life that he started writing children fairytales.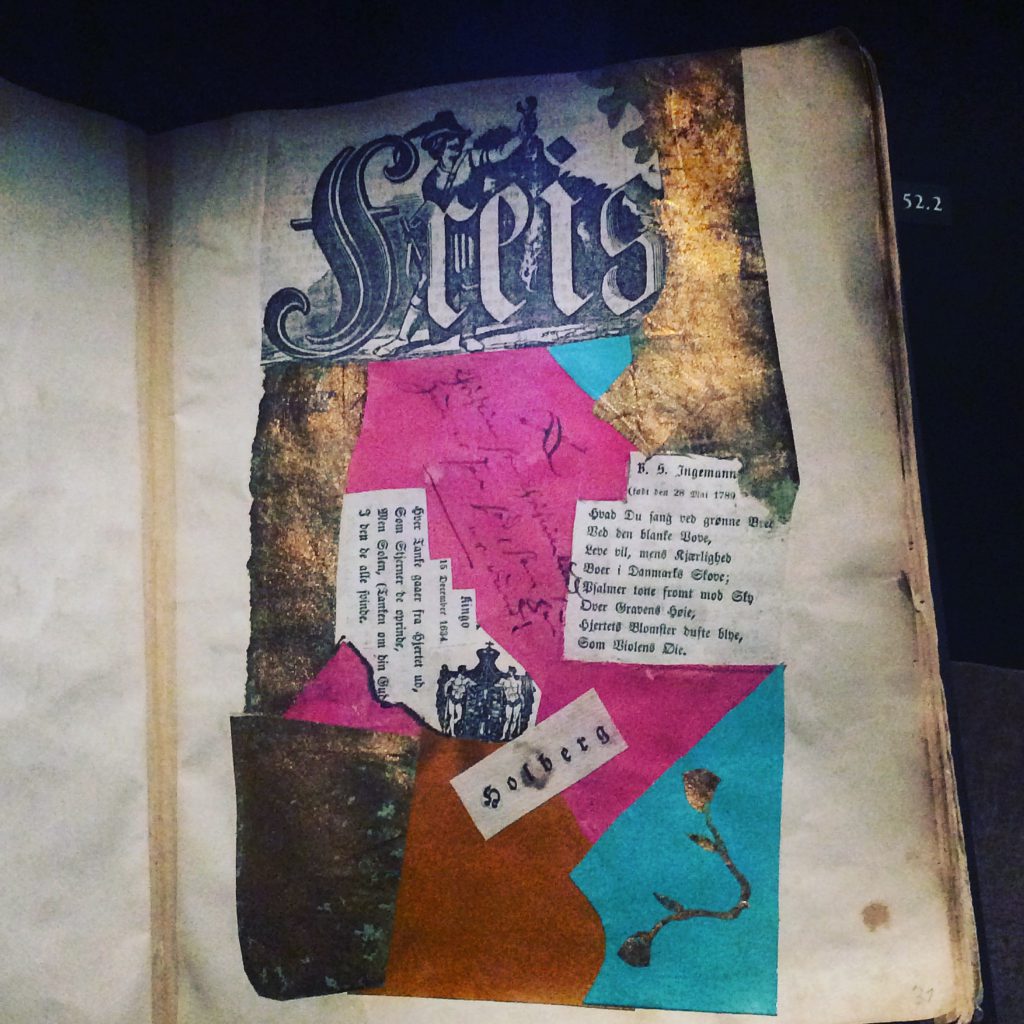 The museum has some very interesting sections. One of my favorite was the book shelf full with volumes of Andersen's books published in almost all the languages of the world. You can browse the collection to find how the same story is illustrated and edited in every culture.
There is also an open forum in the garden, where at certain time of the day, a special play made out of pieces of the most famous stories, will be played in Danish or in English, which includes music and dance. It is refreshing to see Andersen's characters being represented by a different aesthetic standard than the one marketed by Disney, for example.
But the museum is just where the fun begins. Out in the city, there is a lot to explore. 
At any touristic office in town, you can get a Sculpture map, which is your instrument to wander in small streets and parks in order to find 16 different bronze sculptures with scenes of Andersen's stories. Plus some other places of interest, like the first theater where he worked as an assistant, pulling ropes for props and curtains. Basically the path is marked by footsteps, and it's just very entertaining to get to know the hidden jewels of the city by trying to find the sculptures.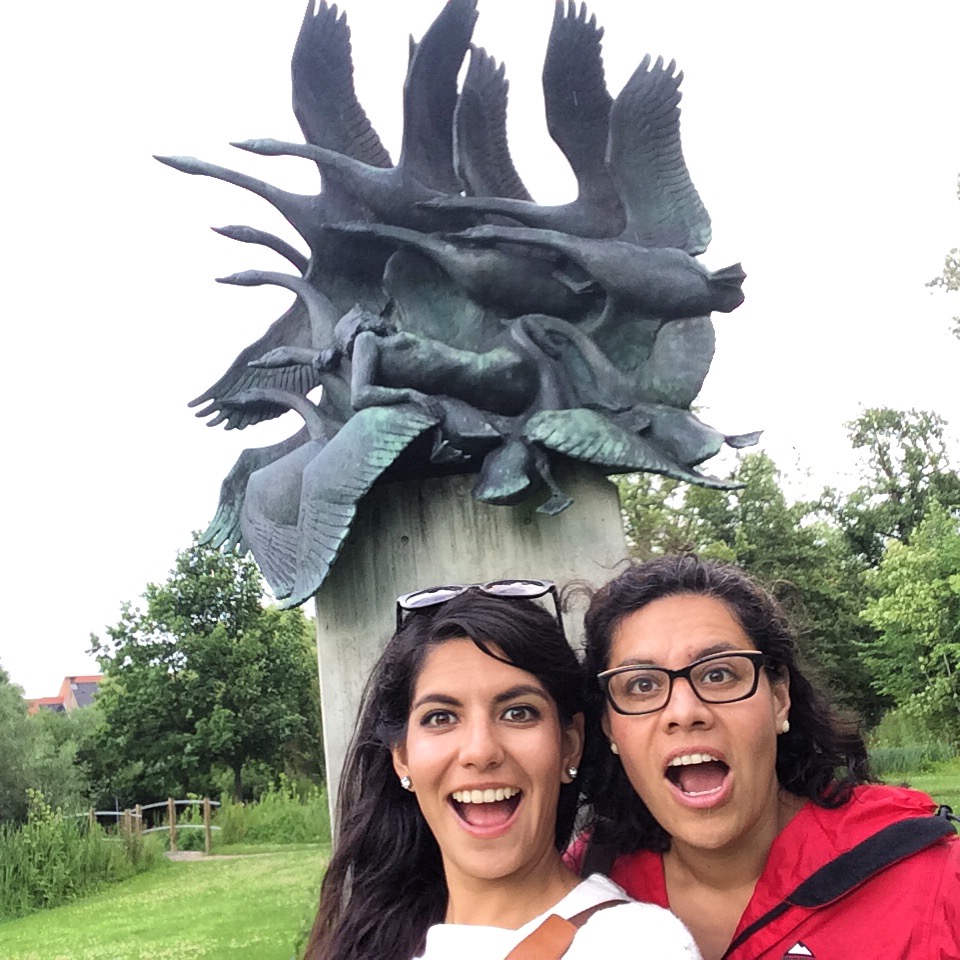 Hopefully you visit Odense in a sunny day, we got some rain, and even when it was not super cold, of course you can always complete the whole map if the weather is nice.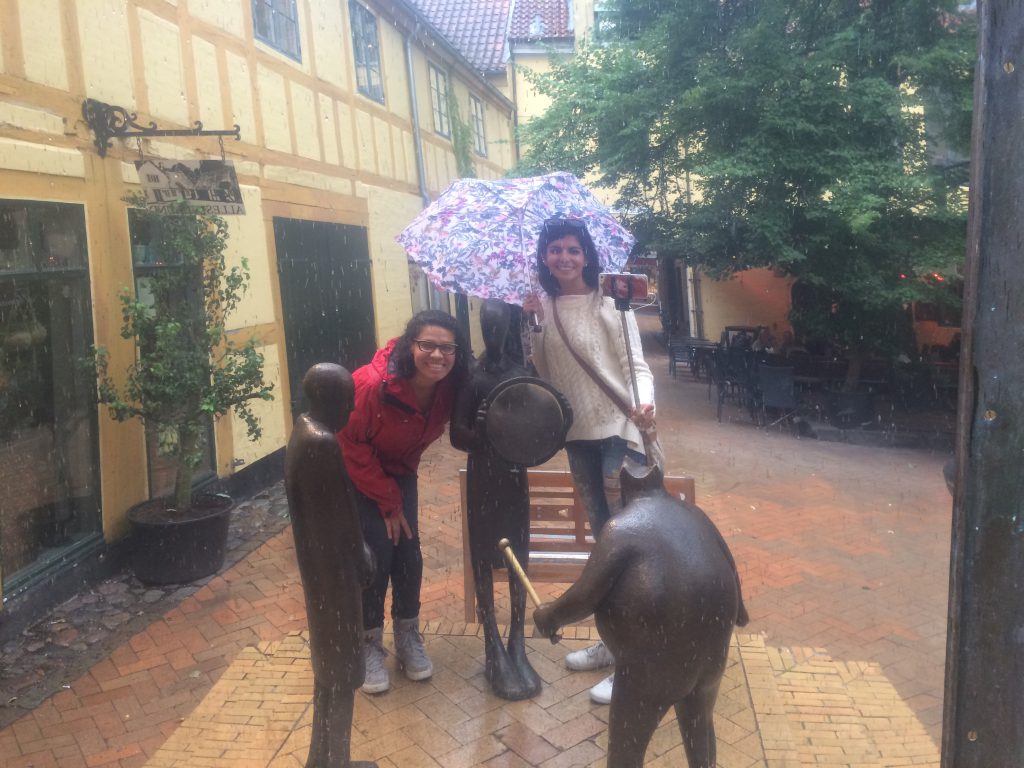 If you like children's culture and literature in art and museums like Odense, you might love Kronborg Castle in Helsingör, Denmark, which inspired Shakespeare to write Hamlet; or the temporary exhibition on Tove Jansson, creator of the Mumins, in the Art Museum of Gothenburg, Sweden.
Hans Christian Andersen's Museum
Overgade 48, Odense C. Denmark
VERY CHILD FRIENDLY!!